Surgical treatments for lymphoedema
There is a wealth of published evidence related to surgical treatments for lymphoedema. LVA surgery has since become mainstream following its initial success in both Japan and Italy over the last 20 years. There is good evidence to support lymphatico-venular anastomosis (LAVA) surgery to aid with reduction of limb volume in lymphoedema, reduction of cellulitis risk, treatment of lymphoceles after lymph-node surgery, and reduction of garment dependency.
Lymph-node transfer is a technique employed by many surgeons where lymphatic containing tissues are transferred from one part of the body into the lymphoedema-affected limb. The choice of donor site is important, as is the type of lymphatic tissue chosen. A recent randomised controlled trial from Greece confirmed the benefit of lymph-node transfer compared to not undertaking surgery (Dionisysio et al.) and data from New York has confirmed the underlying mechanisms by which vascularised lymphatic transfer has its positive effect. (Mehrara et al.)
Liposuction for lymphoedema is the most modern type of ablative surgical treatment. Professor Hakan Brorson has been rigorous in his approach to this surgery and the requirement for compression garments following the reduction of long-standing fat deposition. There is good evidence to show that limb volume equivalence can be obtained and that this is durable with appropriate compression garment usage
Here is a selection of papers reporting the efficacy of Lymphaticovenular Anastomoses (LVA) in both preventing lymphoedema and in treating established lymphoedema, as well as papers co-authored by Oxford Lymphoedema Practice surgeons on the subject of lymphoedema.
Wong and Furniss 2020
This article presents an overview of lymphoedema and recent advances in its management.
Phillips et al 2018
The OLP surgeons describe their success with lymphatico-venular anastomosis surgery for leg lymphoedema following gynaecological malignancy, prostate cancer, melanoma and other causes of secondary leg lymphoedema. On average a 41% reduction in excess volume was obtained with a significant improvement in Quality of Life in unilateral cases
Phillips et al 2018
Surgeons at the Oxford Lymphoedema Practice demonstrate their outcomes with LVA surgery in treating breast cancer-related lymphoedema. Reduction of excess volume discrepancy by one half was attained with 1/3 of patients being able to discard their compression garments after this surgery
Hoffner et al 2018
In this paper, Professor Brorson demonstrated significant improvements in limb volume, quality of life, and function in patients who underwent liposuction for lymphoedema after breast cancer treatment.
Dionyssiou et al 2016
This paper describes a randomised controlled trial comparing patients who underwent LNT and compression treatment, or compression treatment alone. Those who had LNT demonstrated better reduction in limb volume, infection rate, and showed greater improvements in function.
Leung et al 2015
We have performed a systematic review of the evidence for modern surgical treatments of arm lymphoedema after breast cancer treatment. LVA is recommended for ISL stages 0-2a lymphoedema, but reductive techniques such as liposuction are more appropriate for more advanced disease with profound fibrosis and lymphostatic warts, or frank elephantiasis (stages 2b or 3).
Akita et al 2014
This paper demonstrated that after treatment for gynaecological cancer, lower limb lymphoedema can be detected by Indocyanine green lymphography before the onset of clinical symptoms. Furthermore, LVA was able to reverse these changes and normalise limb volume. Importantly, conservative measures such as compression therapy were not able to halt the progression of lymphoedema.
Mihara et al 2014
Here, we showed that the rate of cellulitis in the year after LVA was 90% less than in the year preceding LVA. This demonstrates that LVA can be effective in reducing this complication of lymphoedema.
Mihara et al 2013
A paper where we showed that using the location of healthy lymphatics from an unaffected limb can predict accurately the location of lymphatics in an affected limb. This again highlights the importance of pre-operative Indocyanine green lymphography.
Todokoro et al 2013
Here, we demonstrated that pelvic lymphocele, a complication of pelvic lymph node dissection, can be effectively treated by LVA.
Mihara et al 2012
This paper defines the progressive pathological changes within the lymphatics as lymphoedema progresses. The initially thin walled, translucent lymphatics gradually become thicker, fibrotic and less contractile as they undergo collagen deposition caused by raised intraluminal pressure. This is akin to high blood pressure causing pathological changes in the arterial wall.
Boccardo et al 2011
This randomised controlled trial randomised women to receive either LVA or no additional procedure at the time of axillary dissection for breast cancer. At 18 months' follow-up, 4% of those treated with LVA had developed lymphoedema, compared with 30% of those receiving no additional treatment. This equates to an absolute risk reduction of 26%, and a number needed to treat (NNT) of 4 to prevent one case of lymphoedema.
Campisi et al 2010
Here, Professor Campisi reports his results of treating lymphoedema with LVA in over 1,800 patients with an average follow-up of over 10 years. 83% of patients showed an improvement in their lymphoedema, and 85% of patients were able to stop wearing compression garments. There was also an 87% reduction in the incidence of cellulitis after LVA surgery.
Brorson et al 2008
Here, Professor Brorson reports on his experience of liposuction for lymphoedema of the legs.
Nagase et al 2005
A classic review article detailing all aspects of LVA, from pathology of lymphoedema, to a detailed description of LVA and the technical advances that have made the technique possible.
Koshima et al 2004
Professor Koshima was the first to demonstrate the efficacy of LVA under local anaesthesia. He showed improvements in 82.5% of patients with lower limb lymphoedema, despite a small number of anastomoses (average 2.1 per limb) and advanced disease (stage 3 and 4).
This video demonstrates LVA surgery.
PATIENT LF
It would be impossible for me to fully explain the difference that the improvement in my Lymphedema has made to my quality of life so far - Thank you!
PATIENT LF
PATIENT AC
Please thank Mr Gore who saw me for his very helpful letter, it is good to know that there is somewhere to turn to for clarity on lymphoedema
PATIENT AC
PATIENT GM
Without your surgery on my arm I don't think I could of done this , I climbed Kilimanjaro on New Year's Day
PATIENT GM
PATIENT DP
I think the service you have given me has been the best medical experience I have ever had, the team is very professional but with a really great empathy for the patient which makes one feel very comfortable and cared for.
PATIENT DP
PATIENT PH
My left leg is still staying soft and maintaining a good shape. I have noticed a reduction in my thigh area recently just by looking!
PATIENT PH
PATIENT VS
The surgery has made a big difference to my mobility, which has enabled me to do things that I want to do. The pain has lessened, which has improved my quality of life. Everyone in the practice I've had contact with has been kind and understanding. They've worked hard to make things better for me.
PATIENT VS
PATIENT SK
Many thanks for your wonderful service. You've changed my life by correcting my painful lymphoedema. Coming to see you was the best thing. All my thanks for making such a difference to my and our lives.
PATIENT SK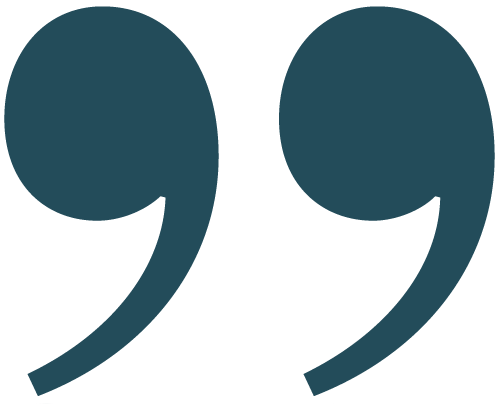 We pride ourselves in the care we take of all of our patients, including international patients for whom we are able to offer a unique and bespoke service. All our surgical options – Lymphaticovenular Anastomosis (LVA), Vascularized lymphnode transfer (VLNT) and Liposuction for lymphedema are available to both UK and international patients.
s an international patient we offer a preliminary Skype (or Facetime) call with one of our surgeons in order to briefly assess the possibility of whether you may be suitable for surgery. This is not a guarantee of suitability but gives an indication of whether surgery would be possible or not, and whether you should come to Oxford for a consultation.
Surgery address:
Nuffield Health, The Manor Hospital, Beech Road, Oxford, OX3 7RP
Office address:
Oxford Lymphoedema Practice, PO Box 1138, Oxford, OX1 9UN
© Oxford Lymphoedema Practice Ltd 2018