Experts in the field of Lymphoedema
We are experts in the field of lymphoedema, and have trained extensively around the World. We are all united in the common goal of offering real solutions to people suffering from lymphoedema. Patients with lymphoedema are often dismissed by other healthcare professionals, who don't have an understanding of the disease or are unsure as to how they can help, and we want to redress this balance. We feel that a person's quality of life is very important, and seek to give all patients the ability to live their lives to the full, whatever their situation.
Outside of the hospital, we all enjoy cycling (sometimes to the frustration of the rest of the team when we get distracted in a meeting!), and we have grand plans to complete a long-distance tour together one day!
Professor Dominic Furniss
I am a Plastic Surgeon with a special interest in lymphoedema and hand surgery, and I work in both the NHS and private sector.
Back in 2009, I was at a conference when I heard Professor Koshima (the world leader in LVA surgery) talk about surgery for lymphoedema. This was a real light-bulb moment for me. From that moment, I decided that I wanted to develop surgery for lymphoedema within the UK, to help the patients that previously had no hope. I undertook a fellowship in Japan, learning supermicrosurgery under the guidance of Professor Koshima and his team, including Dr. Mikoto Mihara, who remains a close friend and colleague. When I returned to the UK, I shared my ideas with my dynamic and forward-thinking colleague Alex Ramsden, and Oxford Lymphoedema Practice was born in 2012.
I also work at Oxford University, where I lead a research group. As a result, I have written many papers, journal articles, as well as book chapters, and I lecture regularly at both national and international conferences. I did my medical training at Cambridge and Oxford Universities, and I have worked in various hospitals within London and abroad in Coimbatore in India.
I am married and have three children, and have lived in Oxford for over 15 years now, however I will always be a Sheffield lad. I am sympathetic to the woes of other supporters of Sheffield United!
Alex Ramsden
I am a Plastic surgeon with specialist interests in lymphoedema and osteomyelitis (bone infections) and work in both the NHS and private sector.
I was very interested in Dom's fellowship, and was keen to learn about lymphoedema surgery, and be there at the beginning of OLP. I visited Japan in 2014 in order to update and develop OLP's work, focussing on the new and innovative developments in Japan. My motivation has always been to help marginalised groups of patients. This was the catalyst for my work with lymphoedema patients. I enjoy collaborating with other surgeons, and flexible joint working with the OLP team makes my working life excellent.
I trained in medicine and plastic surgery in Glasgow and Newcastle. I have quite literally been around the world in my medical career, working in Australia, and for a brief but cold period with the British Antarctic Survey in Antarctica, where a highlight was swimming in the sea on Christmas Day! I have undertaken significant clinical research, and have had many papers and journal articles published.
I am married with four children and live just outside Oxford. I really enjoy fitness challenges, and can be seen swimming the Channel, or cycling back from Brittany to see a lymphoedema patient in Oxford!
Sinclair Gore
I am a Plastic surgeon with specialist interests in lymphoedema, head and neck cancer and aesthetic surgery, and work in both the NHS and private sector. I joined the OLP team in 2015, when Dom and Alex realised they needed another microsurgeon colleague to expand the range of treatments available to our lymphoedema patients.
I have travelled extensively to work with international experts, including in Japan and North America, to learn the complexities of reconstructive lymphoedema microsurgery. I, like Dom and Alex, have a passion for providing world class care and this approach defines our treatment of lymphoedema.
I did my early medical training in Cambridge and completed my surgical training there, in other UK centres and in Australia. Outside of clinical practice I also enjoy the research aspect of medicine and have published numerous papers and journal articles. I am regularly invited to speak both nationally and internationally in the field of lymphoedema and head and neck surgery.
I am married with three children and as such do not get quite as much time to pursue my interest in cycling and rowing as much as I should. Maybe one day I will have time to get back to the beautiful waters of the Thames so beloved of me in my 20s….
Natalie Phillips
Natalie is the Clinical lead at Lymphatic Therapy Solutions. Natalie qualified as a registered nurse in 2005 after 13 years working as a health care assistant.
She developed a specialist interest in the management of lymphoedema as a community nurse where she completed her first lymphoedema course. She went on to work at a Specialist Lymphoedema Clinic in 2009 where she developed her skills and passion for treating people with lymphoedema and lipoedema and for delivering training to individuals with a specialist interest in the management of both conditions.
Natalie is currently Clinical Manager for a global, leading Medical Device Company alongside her clinical role at LTS. She completed her Master of Science in Lymphoedema Care in 2016 and is involved all aspects of clinical training, publications, and research and offers clinical support to clinicians globally. Natalie was a trustee for the British Lymphology Society from 2015-2018 and is still an active member, is currently a senior member of the training team at the Lymphoedema Training Academy, is trained in all aspects of lymphoedema management including the FG-MLD ® method and is registered with MLD UK.
Natalie has been supporting Oxford Lymphoedema Practice with therapy management since 2019 and is involved in pre- and post-surgical care of clients. Natalie has a love for the outdoors and walking.
PATIENT LF
It would be impossible for me to fully explain the difference that the improvement in my Lymphedema has made to my quality of life so far - Thank you!
PATIENT LF
PATIENT AC
Please thank Mr Gore who saw me for his very helpful letter, it is good to know that there is somewhere to turn to for clarity on lymphoedema
PATIENT AC
PATIENT GM
Without your surgery on my arm I don't think I could of done this , I climbed Kilimanjaro on New Year's Day
PATIENT GM
PATIENT DP
I think the service you have given me has been the best medical experience I have ever had, the team is very professional but with a really great empathy for the patient which makes one feel very comfortable and cared for.
PATIENT DP
PATIENT PH
My left leg is still staying soft and maintaining a good shape. I have noticed a reduction in my thigh area recently just by looking!
PATIENT PH
PATIENT VS
The surgery has made a big difference to my mobility, which has enabled me to do things that I want to do. The pain has lessened, which has improved my quality of life. Everyone in the practice I've had contact with has been kind and understanding. They've worked hard to make things better for me.
PATIENT VS
PATIENT SK
Many thanks for your wonderful service. You've changed my life by correcting my painful lymphoedema. Coming to see you was the best thing. All my thanks for making such a difference to my and our lives.
PATIENT SK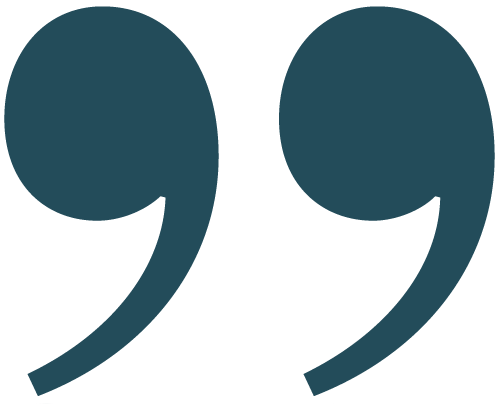 Surgery address:
Nuffield Health, The Manor Hospital, Beech Road, Oxford, OX3 7RP
Office address:
Oxford Lymphoedema Practice, PO Box 1138, Oxford, OX1 9UN
© Oxford Lymphoedema Practice Ltd 2018