"Two weeks after having a mastectomy in 2005, I underwent six cycles of chemotherapy followed by over 20 radiotherapy treatments, to fully eradicate any cancerous cells. During surgery the lymph nodes under my left arm were removed. Immediately after the surgery a big blister or seroma formed on my arm. This was an early warning sign of Lymphoedema, but I didn't know it at the time."
"A few months later I got Lymphoedema in the fingers on my left hand and the breast care nurse referred me to the Lymphoedema Clinic for compression bandages and manual lymphatic drainage massages. I had to wear compression garments whenever I exercised.
In 2007, I was bitten by a mosquito on my left hand and my arm swelled up so severely that I had to go back to the hospital. It took 3 months of weekly manual lymphatic draining massages before the swelling dispersed and my arm returned to a normal-ish size, but it still ached when I did certain tasks. I needed the support of compression garments every day, all day long.
Even holding the phone in my left hand hurt and could make my arm swell up. As soon as my arm swelled up, I knew to act fast and seek treatment because the excess fluid can turn to gel if left untreated which then turns hard.
The treatments available to me at this time were manual lymphatic drainage and deep oscillation therapy, which sets up a vibration in the tissues and helps to keep the Lymphoedema soft, and so I bought a handbag size oscillator for holidays and days out.
By 2011, I was managing my condition quite well until I was bitten by a horsefly, having forgotten to spray myself with insect repellent on that one day! My hand became inflamed, the left arm swelled up and I was back to square one. My hand has never fully recovered, even to this day but my arm has improved.
It wasn't until February 2014 that I first read about the procedure in the Lymphoedema Support Network newsletter and thought it sounded a bit new and experimental but I rang OLP and asked to speak to the patient who'd written the article. I also asked to see the research papers to better understand the procedure. The scientific evidence and the patient outcomes looked very promising, and so I booked a preliminary screening test at OLP in August 2014. It's called an ICG Lymphography (Indocyanine Green), which assesses the function of the lymphatics, and is the first established screening procedure of its kind in the UK.
They asked me not to wear any compression garments for two days before the test and it was a particularly hot week and the heat made my Lymphoedema much worse. When they measured me, my left arm was 19% larger than my right! The test was interesting to watch on the computer screen, as the green dye fluoresces and you can see the state of your lymphatic vessels and watch the peristalsis, as it happens. They did both arms at once in order to get a clear comparison.
I was deemed to be a suitable candidate but my chances of success were reduced because my Lymphoedema was severe. The surgeon, Dominic Furniss, wanted me to go away and think about it but I didn't need to, I knew this procedure was right for me.
In October 2014, I had to lie very still throughout the four hours of surgery, because the slightest movement from me would jar their highly magnified microscopes. So I took my iPod and headphones into the theatre and just relaxed. Recovery went well, I did exactly as I was told and rested completely for four days and the swelling went down quite quickly, especially in my hand.
The microsurgery meant joining the lymphatics to a vein so that the fluid drains away in the veins across four separate sites. They make as many joins as possible to drain away as much fluid as possible, and it sounds incredible but the micro-surgery sutures are 1/5th thinner than a human hair!
Six months down the road in April 2015, they re-measured my arm, which was 3% smaller than my right arm which is perfectly normal as it's my non-dominant arm, and I was absolutely thrilled. There is still some residual swelling however, on the back of my hand where I was bitten and we are trying to improve that now.
The surgeons want to wean me off my compression garments, which is difficult for me but I am willing to try. I went without them all weekend recently at a wedding as they are quite unsightly and draw attention to my condition.
It's still early days but I am delighted to have such good results already. I would definitely recommend this procedure to anyone – the sooner the better – if you feel any symptoms at all. The NHS doesn't want you on their treatment books or to give you compression garments until one limb is 10% bigger than the other. But the longer you leave it the more damaged the lymphatic vessels become. Go to the Manor Hospital for a screening and detailed consultation for peace of mind. And, if you have private medical insurance, you may find you are covered for this procedure within two years of cancer being diagnosed, as a related treatment.
The surgeons at the Manor are fantastic. Dominic and Alex make a skillful and pioneering team and both are very respectful, polite and put you at your ease."
PATIENT LF
It would be impossible for me to fully explain the difference that the improvement in my Lymphedema has made to my quality of life so far - Thank you!
PATIENT LF
PATIENT AC
Please thank Mr Gore who saw me for his very helpful letter, it is good to know that there is somewhere to turn to for clarity on lymphoedema
PATIENT AC
PATIENT GM
Without your surgery on my arm I don't think I could of done this , I climbed Kilimanjaro on New Year's Day
PATIENT GM
PATIENT DP
I think the service you have given me has been the best medical experience I have ever had, the team is very professional but with a really great empathy for the patient which makes one feel very comfortable and cared for.
PATIENT DP
PATIENT PH
My left leg is still staying soft and maintaining a good shape. I have noticed a reduction in my thigh area recently just by looking!
PATIENT PH
PATIENT VS
The surgery has made a big difference to my mobility, which has enabled me to do things that I want to do. The pain has lessened, which has improved my quality of life. Everyone in the practice I've had contact with has been kind and understanding. They've worked hard to make things better for me.
PATIENT VS
PATIENT SK
Many thanks for your wonderful service. You've changed my life by correcting my painful lymphoedema. Coming to see you was the best thing. All my thanks for making such a difference to my and our lives.
PATIENT SK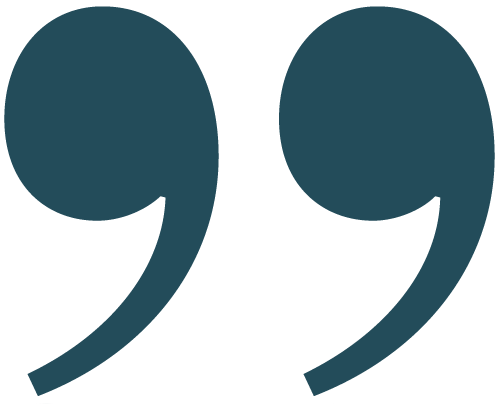 Understanding Lymphoedema
Lymphoedema is a disorder of the lymphatic system. This system is a natural circulation system in the body that helps to remove waste and cleanse the body. Often people only...

Case studies
Show how lymphoedema surgery at Oxford Lymphedema Practice can be life-changing. Please note that the names of our patients have been changed to protect their confidentiality.

Our Surgeons
Our surgeons have pioneered LVA, VLNT, SAPL & SAPL supermicrosurgery for lymphoedema in the UK, performing these operations since 2012.
Surgery address:
Nuffield Health, The Manor Hospital, Beech Road, Oxford, OX3 7RP
Office address:
Oxford Lymphoedema Practice, PO Box 1138, Oxford, OX1 9UN
© Oxford Lymphoedema Practice Ltd 2018