"Jane" (not her real name) developed lymphoedema in her arm after treatment for breast cancer. Here she describes how she was helped by the surgeons at Oxford Lymphoedema Practice.
"I developed swelling in my left arm about 6 months after my first surgery (mastectomy and axillary node clearance). I was devastated about developing lymphoedema and have struggled at times to come to terms with the diagnosis. I'm generally a positive person and flew through surgery and chemo but after dealing with a cancer diagnosis and all the treatment this seemed to be the last straw!"
Having the LVA surgery has definitely been positive for me, not only the results, but it has also given me a sense of control over my lymphoedema instead of just being stuck with it.
My arm was initially around 10% bigger than the other side but did reduce after a month or two in compression garments, lots of MLD and kinesio taping to 5-8% and was quite variable. I went ahead with the LVA nine months after developing swelling in my arm and a year after my first mastectomy and axillary lymph node clearance surgery.
I did a lot of research and met with a few surgeons before I went ahead, overall I felt the potential risks were out weighed by the potential benefit. I chose Oxford Lymphoedema Practice as I liked and trusted Alex and Dominic and wanted it done under local anaesthetic, plus having two surgeons increases your chances of getting more anastomoses. I have been very pleased with their service, and Jenny is great at organising the financial side.
In terms of the surgery I found it absolutely fine under local anaesthetic, no pain, interesting to watch the surgery and great not to feel zonked out after! The recovery is very easy and I had to stop myself doing too much with my arm as you feel completely normal after! They recommend two weeks off work but I actually took four weeks as I use my arm a lot in my job (including driving to work) and didn't want to jeopardise the surgery. I guess that's a personal choice. I totally rested my arm in that time which was quite nice in the end!
In terms of results the change in texture, from swollen and a bit hard to a softer feeling was more or less immediate. Also I had quite a bit of swelling around my elbow whereas now you can clearly see the bones again. I didn't lose much in volume but it wasn't that big to start with. A year on my arm is actually smaller than the other side and generally is more stable than previously. My lymphoedema nurse has been pleased with the results. The dye does take some time to fade but the scars are small, and a year on are fading nicely.
The surgery is not a total cure and I still get days where my arm is heavy and a couple of times my hand has been a bit puffy after I've used it too much, but this all quickly settles. As this is new surgery it is a bit of trial and error in term of what to do with compression afterwards, there are no hard and fixed rules about how long you'll need it etc. I didn't get much advice or support from my local lymphoedema team but the Oxford team was quick to respond to any questions via email/phone.
In terms of compression I still wear a sleeve for exercise/cleaning/long drives/flights etc, but before the operation I wore it all waking hours. On days where it feels a bit heavy I will wear compression then but I never wear it for going out to dinner, nice weekends away, holidays etc. It has given me a lot more freedom. I wore it consistently for the first three months, a bit less for the next three, and just as and when now. When I was first diagnosed the local lymphoedema nurse told me I'd have to wear compression all day everyday for the rest of my life so this is a big success for me."
PATIENT LF
It would be impossible for me to fully explain the difference that the improvement in my Lymphedema has made to my quality of life so far - Thank you!
PATIENT LF
PATIENT AC
Please thank Mr Gore who saw me for his very helpful letter, it is good to know that there is somewhere to turn to for clarity on lymphoedema
PATIENT AC
PATIENT GM
Without your surgery on my arm I don't think I could of done this , I climbed Kilimanjaro on New Year's Day
PATIENT GM
PATIENT DP
I think the service you have given me has been the best medical experience I have ever had, the team is very professional but with a really great empathy for the patient which makes one feel very comfortable and cared for.
PATIENT DP
PATIENT PH
My left leg is still staying soft and maintaining a good shape. I have noticed a reduction in my thigh area recently just by looking!
PATIENT PH
PATIENT VS
The surgery has made a big difference to my mobility, which has enabled me to do things that I want to do. The pain has lessened, which has improved my quality of life. Everyone in the practice I've had contact with has been kind and understanding. They've worked hard to make things better for me.
PATIENT VS
PATIENT SK
Many thanks for your wonderful service. You've changed my life by correcting my painful lymphoedema. Coming to see you was the best thing. All my thanks for making such a difference to my and our lives.
PATIENT SK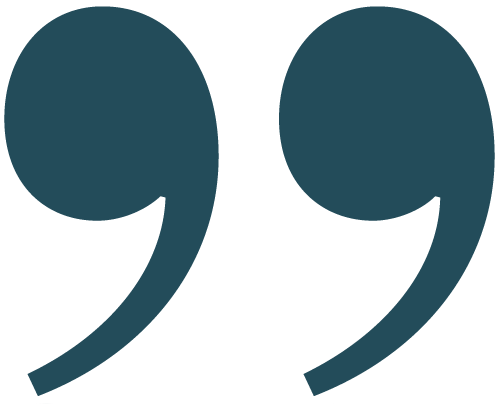 Understanding Lymphoedema
Lymphoedema is a disorder of the lymphatic system. This system is a natural circulation system in the body that helps to remove waste and cleanse the body. Often people only...

Case studies
Show how lymphoedema surgery at Oxford Lymphedema Practice can be life-changing. Please note that the names of our patients have been changed to protect their confidentiality.

Our Surgeons
Our surgeons have pioneered LVA, VLNT, SAPL & SAPL supermicrosurgery for lymphoedema in the UK, performing these operations since 2012.
Surgery address:
Nuffield Health, The Manor Hospital, Beech Road, Oxford, OX3 7RP
Office address:
Oxford Lymphoedema Practice, PO Box 1138, Oxford, OX1 9UN
© Oxford Lymphoedema Practice Ltd 2018